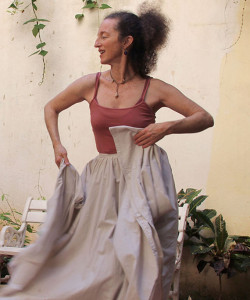 JUDY KREITH  Co-Director, Writer
Judy Kreith is a professional dance educator and choreographer. She received her MA Degree from Stanford University. Her mother, Marion Finkels Kreith, is the key inspiration for this film. Judy has extensively studied Cuban dance and while in Cuba, began research into the Jewish refugees' diamond polishing industry that flourished in Havana during the Second World War, working on-site with Cuban historians. Judy contributes her research and knowledge, along with her personal connection and passion for this project and its potential impact. She has spoken on this topic to many groups, including a conference at the University of Antwerp, Belgium. Judy and her mother Marion reside in Colorado.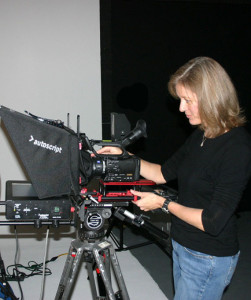 ROBIN TRUESDALE  Co-Director, Cinematographer, Editor
Robin Truesdale is a documentary filmmaker and the founder of Two Hands Films. She brings her storytelling abilities and craft to this project as the cinematographer, editor, and technical director. Robin began her career as a news editor for a Denver, Colorado television station. After years of constructing news and educational stories through video, she was introduced to documentary film's powerful potential to communicate deeper stories about people, cultures, and issues of the times. Her work deals primarily with social justice, cultural, and humanitarian issues. Robin received her BS and MS Degrees in Journalism from the University of Colorado.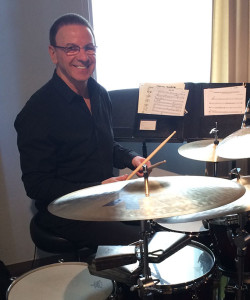 VINCE CHERICO  Music Supervisor
Vince Cherico is a New York-based drummer for many top worldwide performers, including Arturo O'Farrill & The Afro Latin Jazz Orchestra, Dee Dee Bridgewater, Gato Barbieri, Paquito D'Rivera and Ray Barretto. Based in New York, Vince is a 4-time Grammy Award winner and has toured extensively in Cuba over the past 5 years, performing and recording with a variety of Cuban musicians. Early in his career, he studied Afro-Cuban music and drumming with Roberto Borrell, "Little" Ray Romero and Joe Santiago. Vince joins this project with his wide-ranging experience in Cuban music along with a deep empathy for the subject matter of this film.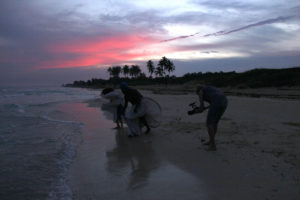 MISSION STATEMENT:
Through documentary storytelling, we strive to expand our understanding of the human experience and foster an informed, connected, and compassionate world. With "Cuba's Forgotten Jewels", our mission is to polish this diamond with its many facets in order to bring awareness to a powerful and life-affirming event in history, give voice to those who survived this era, and provide knowledge and understanding for future generations.