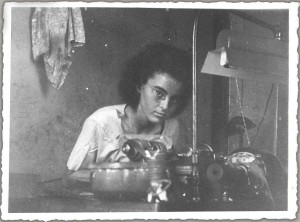 The darkness of war, the luck of escape, and a journey by ship to a Caribbean island full of light, color and music – this was the experience of young Marion Finkels and others who found safe haven in Cuba from the extermination of Jews during WWII. Marion remembers the exotic food, rhythms, and language of this new land combined with the tropical heat and arduous work in a refugee-established diamond polishing factory. Along with other survivor accounts, Marion's tale conjures a dramatic view of 1940s Havana – an era at once tumultuous, heartbreaking, and intoxicating – to reveal an immigration success story.
"The film's combination of upbeat Cuban rhythms and stunning visuals of a tropical paradise create an almost subliminal contrast that enhances the telling of the story. The trauma and hardships experienced by the refugees were counterbalanced by the positive energies and accepting attitudes of the Cuban people." – Bryan Boyne, Houston, Texas
"CUBA'S FORGOTTEN JEWELS is a fascinating look at a missing part of the Jewish refugee history – one that is surprisingly uplifting and optimistic, which sets it apart from other accounts." – Oaxaca Film Festival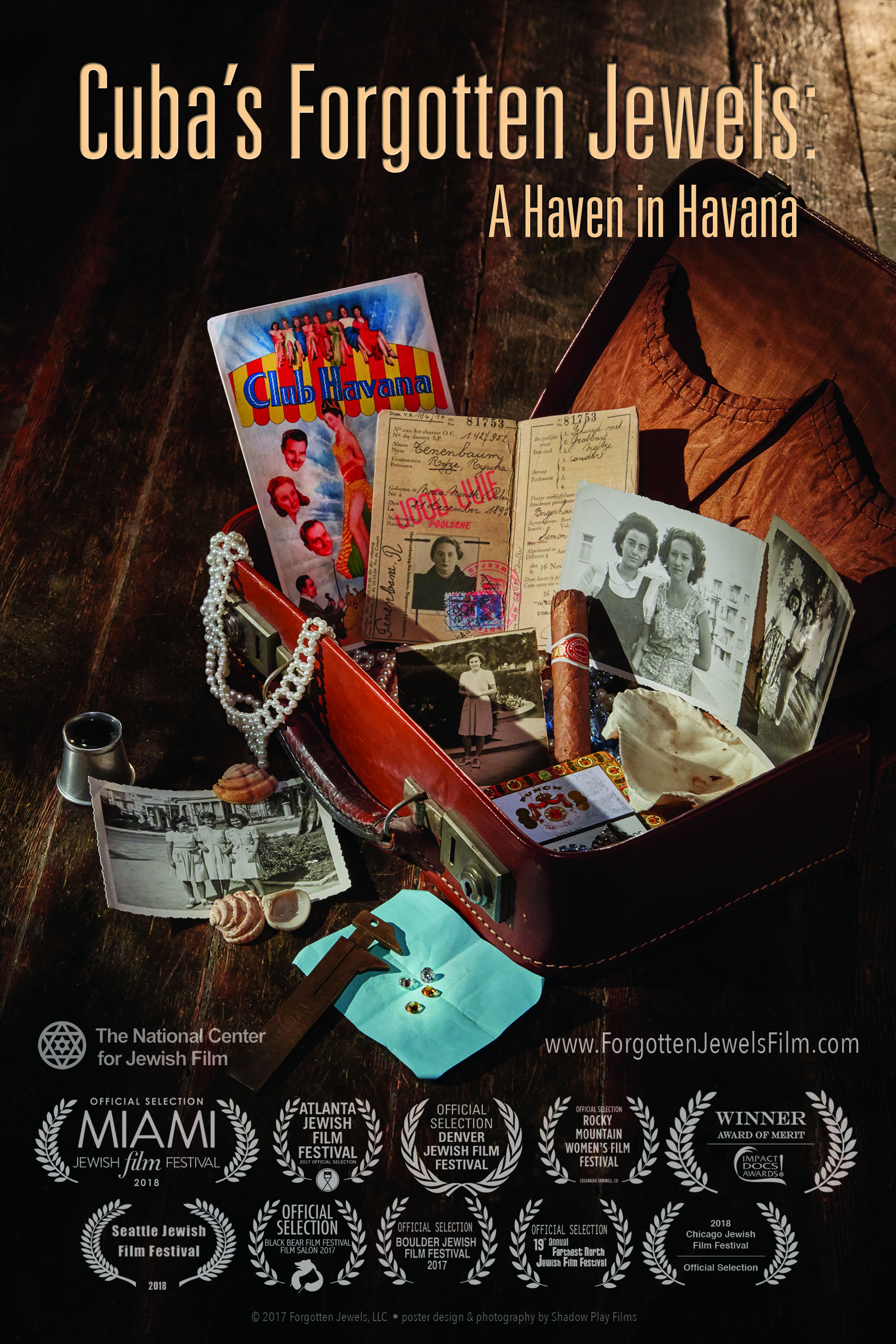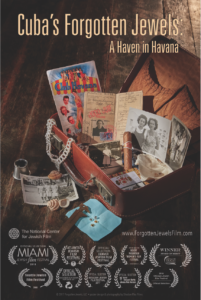 Cuba's Forgotten Jewels is now available on DVD and BluRay. Order online at this link. Each disk comes with subtitled versions in both Spanish and Hebrew.
We continue to schedule screenings across the U.S. and internationally. Please consider hosting a screening in your community, or support the film and its distribution by donating here. The National Center for Jewish Film is the film's distributor and will handle all bookings.
Thank you!
Robin and Judy
Your film is exquisite. I was so moved by it. It is a jewel itself. Congratulations on such a beautiful film, a beautiful story. I hope many people see it.